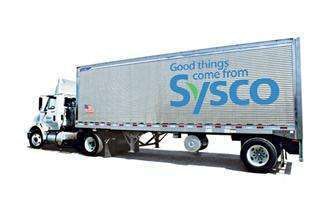 Sysco Corp., the largest U.S. food distribution company, will pay almost $20 million dollars in restitution, costs and penalties in California for the illegal practice of holding perishable foods – such as seafood, milk and raw meat – in unrefrigerated sheds.
According to the settlement announced last week by the Santa Clara Co. District Attorney's Office, Sysco food trucks would deliver some small food orders to unrefrigerated and unsanitary sheds. That food would then be picked up later by other employees who would use their personal vehicles to deliver the unsafely held food to restaurants, hotels, hospitals and schools. Sysco ceased the illegal practices once it was brought to light by an NBC Bay Area report.
"When we go out to eat with our friends and families we should be assured that our meals are safe to eat," District Attorney Jeff Rosen said. "It is not a luxury for our food to be handled with the utmost professional care to ensure that it is not dangerous. That is your right and that is the law."
The July 2013 NBC report triggered a state-wide investigation by the California Department of Public Health and, ultimately, an enforcement proceeding brought by the California Food Drug and Medical Device Task Force, which comprises 10 district attorneys' offices.
State Inspectors found that Sysco used 22 of these unregistered sites in California. Most had no refrigeration and some were unsanitary. Sysco voluntarily cooperated with the investigation. A redacted summary of the government's investigation is here.
The complaint alleges that Sysco's practices had violated a number of laws set forth in California's Health and Safety Code, including transporting and holding potentially hazardous foods above a safe temperature. The complaint also alleges that Sysco made misleading advertising claims such as: "We go to great lengths to ensure that our suppliers and our state-of-the-art distribution warehouses maintain the highest standards, often above and beyond government regulations."
The $19.4 million settlement includes a payment of $15 million in penalties, $3.3 million to fund four California Department of Public Health investigator positions for five years, a $1 million donation to food banks across California, and $127,000 in costs.
The company admitted its mistakes and has corrected them, according to a Sysco statement on the settlement.
"Food safety is Sysco's No. 1 priority, and it cannot be compromised. We sincerely regret that some of our California companies failed to adhere to our long-standing policies related to drop sites," Bill DeLaney, Sysco's president and CEO, said. "The California Department of Public Health and the county district attorneys received our full cooperation in their investigations of our practices. In addition to the settlement with the state, we have comprehensively addressed our food safety and quality assurance practices in California and across the Sysco enterprise."
The key steps include eliminating the use of drop sites, the introduction of mandatory, annual food safety training for all employees and implementing additional and improved food safety reporting, monitoring and compliance controls across all operations to ensure adherence to company policies.
"Taking these steps reflects Sysco's commitment to food safety across our enterprise," DeLaney said. "We accept responsibility for the breakdown in our system in California, and we have taken this opportunity to improve our practices and to re-emphasize to our customers and our employees that food safety is our No. 1 priority."
The Food and Drug Administration is currently developing stricter safeguards against contamination during transport, part of the Food Safety Modernization Act. The comment period ends July 30.