Stahl, in a partnership with United Plastic Fabricating, unveiled at the Work Truck Show in Indianapolis this week the segment's first polymer composite service body.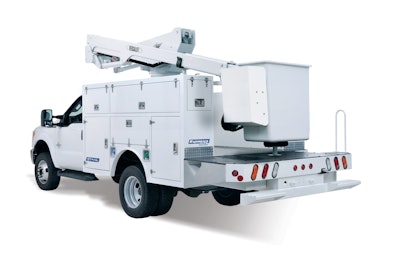 The Razorback features a high impact polypropylene service body mounted on a steel or aluminum sub-frame and is available in a variety of line, aerial and service body configurations, including custom configurations.
Stahl says the Razorback's lightweight, copolymer thermoplastic construction is corrosion and chemical resistant, rust proof and impervious to dents and dings. Because it's lighter than conventional steel bodies, it also offers improved fuel economy, less wear on the chassis and the ability to carry larger payloads.
"The Razorback is built for the toughest, most demanding operating conditions and environments," says Jeff Jerousek, Stahl's VP of Sales and Marketing. "However, its automotive painted finish makes it as good looking as it is tough. And, with a limited lifetime warranty on the polypropylene side packs, you can count on the Razorback to outlast its competition."
The Razorback has stainless steel hardware including 3-point T-handle door latches for positive latching and maximum security; fully adjustable, concealed automotive; integral door retainers on vertically hinged doors and automotive-type continuous-bulb door gaskets for watertight seals.
"Razorback is made from the same durable, impact-resistant polypropylene that made UPF's Poly-Tank the number one water tank in the fire industry," says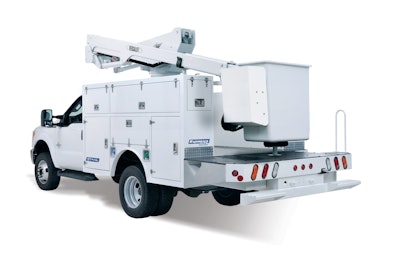 Jerousek. "Through this partnership, we're able to bring UPF's expertise in polymer composites to service truck bodies."