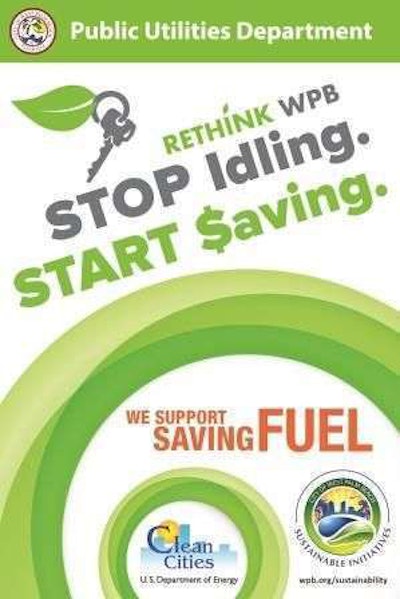 West Palm Beach, Fla., Mayor Jeri Muoio on Monday announced a new directive banning idling of city utility vehicles for more than five minutes.
The new rule covers hundreds of vehicles across the city and is meant not only to help save the environment but to save taxpayer dollars as well – tens of thousands of dollars, according to an analysis by the city.
GPS units installed in the vehicles will monitor drivers' activity, creating a record of how long each vehicle is idling.
City utility employees will be given key chains with reminders not to idle their vehicles, stickers will be placed on the vehicles, and idling reports will be created and given to Division Managers for inspection.
"This is a major step in reducing our city's impact on the environment, and with the GPS monitoring and reporting, it shows this is more than a just a suggestion," says Muoio. "We are serious about making this city as environmentally responsible as possible. The City of West Palm Beach practices what it preaches."
The mayor was joined by representatives from Florida Power and Light. FPL has a similar policy. Muoio applauded the power company for setting an excellent private sector example she hopes others will follow.