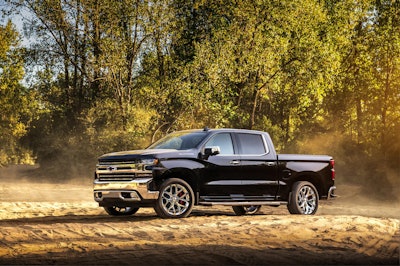 General Motors unfurled Tuesday a new extended bumper-to-bumper limited warranty resulting in five years or 60,000 miles of coverage (whichever comes first) for Chevrolet and GMC customers.
The standard factory bumper-to-bumper limited warranty on Chevrolet and GMC products is three years or 36,000 miles, whichever comes first and Ken Mac, director of Chevrolet, Buick, GMC, Cadillac Protection, says GM's new warranty program differs in several ways from service contracts:
The optional limited warranty is accepted without question by all Chevrolet, Buick, GMC and Cadillac dealers nationwide.
Any warranty service is completed without need to file a claim form and with no deductible.
The warranty is in force no matter who owns the vehicle, so there's no need to transfer coverage. This may enhance the resale value of the vehicle.
The option is included in the overall price of the vehicle and can therefore be folded into the loan or lease at the customer's request.
"People who lease typically keep the vehicle for 24-36 months, so most of them are always covered by the base bumper-to-bumper limited warranty," Mac says, "but if you buy, analysts say you'll likely keep your new vehicle for over six years. This true extended warranty can keep the average customers covered for most if not all of the time they own their vehicle."
On average, new vehicle buyers keep vehicles for about 6.8 years, according IHS Markit.