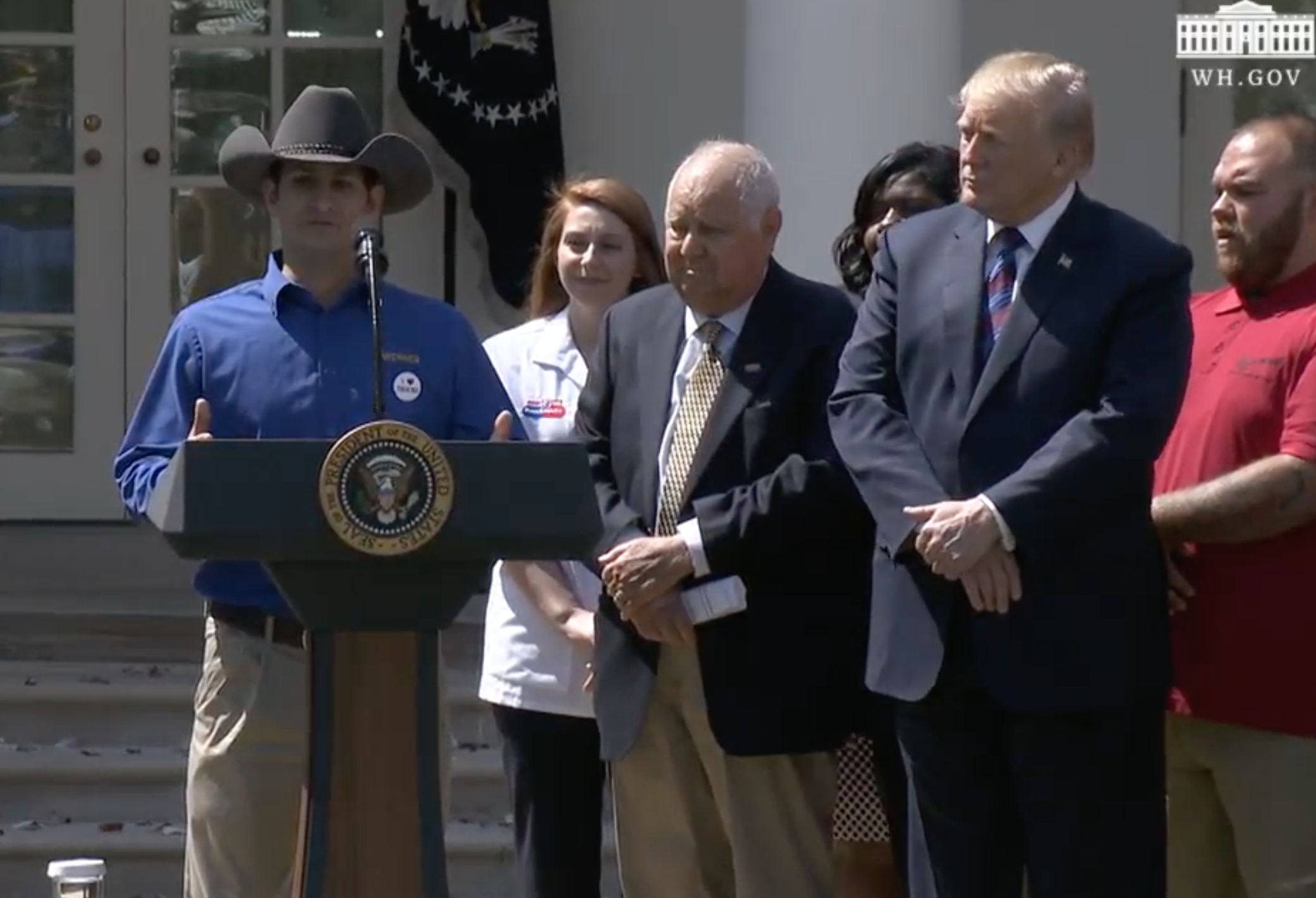 Werner Enterprises driver Quinton Ward was among speakers at a White House Rose Garden event Thursday touting the benefits of the Tax Cuts and Job Act signed into law in December.
Following remarks from President Trump and Werner President and CEO Derek Leathers, Ward spoke about the tax cuts' impact.
"The tax reform law puts money back it my pocket," Ward said. "It has a direct impact on me. Mr. President, you care about truck drivers, and we see that. This tax law means a better future for me, and a significant pay increase this year, which will allow me to take my family on a trip that we've been planning for years but never quite made it."
Werner was also represented by driver Marvin Fielder and associate Kathryn Oswald.
Also in attendance were executives and employees from Crete Carrier Corp. and TCW Inc. TCW was represented by President Dave Manning, chairman of the American Trucking Associations, and driver David Livingston. Crete was represented by CEO and Chairman Tonn Ostergard, Vice Chair Holly Ostergard and driver Jeff Tetzloff.
ATA says a January survey revealed that half of its member carriers were planning to increase wages or offer bonuses as a result of the tax reform, and 47 percent were planning to invest the tax cuts into new equipment.
Leathers said his company has been able to increase driver pay by $24 million, an average of more than $2,400 per driver, as a result of the tax cuts.