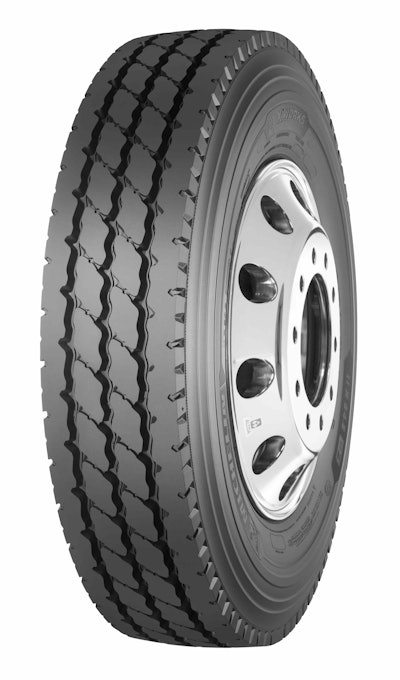 Michelin has introduced the X Works Z all-position tire for mixed on/off road applications that operate in demanding environments.
Michelin reports that the X Works Z tire is designed to improve uptime through what the company says is a 50 percent wider protector ply and a thicker layer of cushion gum than leading competitive tires.
"Construction, energy and tanker customers demand a tire that fights against road hazards so they can keep running and get their work done," said Adam Murphy, vice president of marketing for Michelin Americas Truck Tires. "With multiple features to protect the casing and sidewall from shocks and impacts, the new MICHELIN X Works Z delivers the uptime, durability and capping those fleets demand."
Michelin reports that the X Works Z also offers a 5 percent increase in removal mileage and is backed by the company's six-month road hazard guarantee.
The tire's casing features a groove-to-groove protector ply to provide protection all the way to the outer grooves and shock-absorbing cushion gum designed to deliver extra protection against impact shocks.
The X Works Z also features a dual-layered defense against stone retention and stone-drilling, with V-channels and groove bottom protectors. The sidewall features a double treatment of TW6 Ozone Resistor for increased protection against ozone cracking and thick sidewalls to fight impacts.
If the X Works Z tire is taken out of service in the first six months or before 50 percent of its useable tread life, Michelin will provide a $200 credit per tire. The tire is available now in 11R22.5, 12R22.5 and 11R24.5 sizes in load range H and a 315/80R22.5 size in load range L. A 12R24.5 size in load range H will launch at a later date.