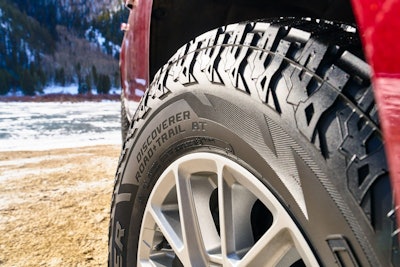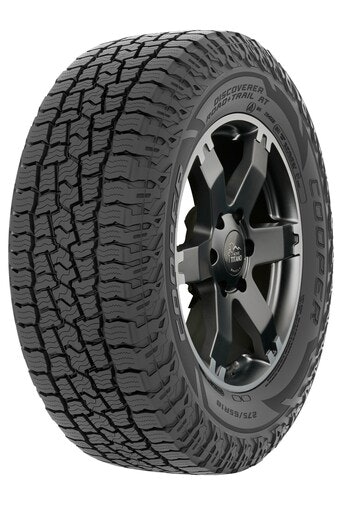 The Goodyear Tire & Rubber Company has added to its Cooper Discoverer tire lineup with the Cooper Discoverer Road+TrailTM AT. Featuring an aggressive tread pattern and a bold sidewall, the new Cooper Discoverer Road+Trail AT was engineered to deliver a smooth, quiet ride on any terrain – on and off road. The thick interlocking tread lugs provide confidence in wet and dry conditions. This tire also has the three-peak mountain snowflake designation for traction and stability in winter weather conditions.
The new Cooper Discoverer Road+Trail AT is backed with a 65,000-mile limited treadwear warranty. Featuring a refreshed design in the Discoverer family of tires with a continuous tread pattern extending over 50% further down the sidewall than the predecessor, the Cooper Discoverer Road+Trail AT provides more grip for soft surfaces and control on uneven terrain.
Available now in 36 sizes, from 15 to 22 inches, the Cooper Discoverer Road+Trail AT is outfitted for a range of SUVs, mid-size and light duty pickup trucks. Additional benefits and features of the new tire include:
• EnduraGuard Design that provides internal durable construction to help the tire keep its shape when driving over rough surfaces, giving drivers more even wear across the treads.
• Road Glide Technology that improves the fit between the tire and wheel to encourage a smoother, more comfortable ride.
• Winter Grip Technology with connected center tread lugs that help provide stability and traction on snowy surfaces.