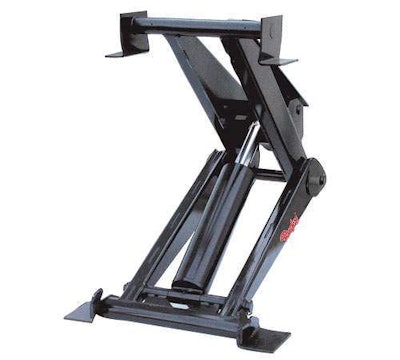 Rugby Manufacturing has launched new, lighter trailer hoists designed for endurance and some serious heavy lifting.
The new TB-12 and TB-14 scissor hoists are engineered for 10 to 16-foot trailers with load capacities ranging from 6.9 to 15.7 tons.
Both models translate into a weight savings of nearly 100 pounds. A new body prop, which requires no installation, is incorporated into the hoist. The hoists come with a three-year warranty.