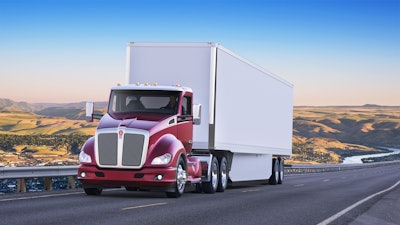 Kenworth announced today that it's now offering the new Dana SPL 250 Lite driveline for the Kenworth T680 and Kenworth T880 in linehaul and regional haul applications.
The SPL 250 Lite sheds 25 pounds without sacrificing performance or durability, has fewer moving parts, and reduces noise, vibration and harshness values compared to the SPL 250 XL driveline series it replaces in the Kenworth lineup.
The new SPL 250 Lite series is also designed to better support powertrain downspeeding, which requires numerically lower rear axle ratios that increase driveline torque values. The driveline can support 18,400-plus lb-ft of driveline torque, more than enough for most linehaul or regional haul operations.
The SPL 250 Lite driveline offers extended component life and reduced maintenance. When it is time for service, the driveline uses common end yokes and universal joints with the rest of the SPL family, making the changeover a non-issue during service work. The Dana driveline is available with a choice of service-free or standard re-lube designs to accommodate fleet preference.
"Kenworth's addition of the SPL 250 Lite driveline reduces weight and maintains durability, provides longer service intervals for powertrain components, and enhances comfort with a quiet and smooth ride that drivers will appreciate," said Kurt Swihart, Kenworth marketing director.
More information on the SPL 250 Lite driveline is available on the Dana website (www.dana.com).