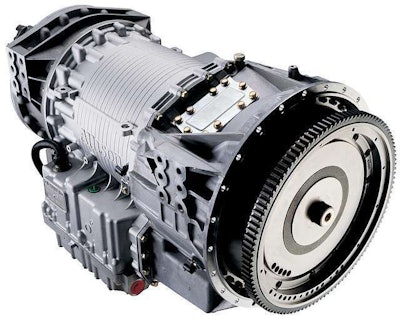 Kenworth has added Allison's 4700 RDS 7-speed automatic transmission with optional second "deep reverse" as an option on its Kenworth's T880, T800, W900, and C500.
The transmission is part of the Allison rugged duty series, which Kurt Swihart, Kenworth marketing director, says is ideal in applications calling for an increase in overall transmission ratios.
"In the construction world, trucks often need better speed control for job-site maneuverability in steep and often tricky terrain," he adds. "That's the beauty of the Allison 4700 RDS, as it offers a lower reverse ratio, and a lower first gear ratio for maneuverability. The new Allison transmission also features no-power interrupts, which gives full power shifts and allows full use of the engine's horsepower."
The Allison 4700 was one of three new options the company announced Wednesday.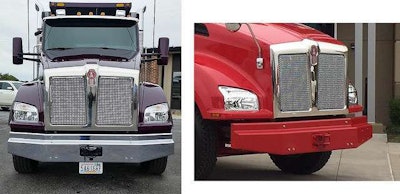 For the T880, the company is now offering a "box bumper" in either steel or aluminum, which features a tapered design allowing for hood pivot clearance and more protection for the grill and headlight area.
It is available on both short and standard T880 hoods. The steel bumper – with choice of 1/4- or 3/8-inch thickness – can be painted in either the body or chassis paint color. The chrome bumper comes in 1/4-inch thickness.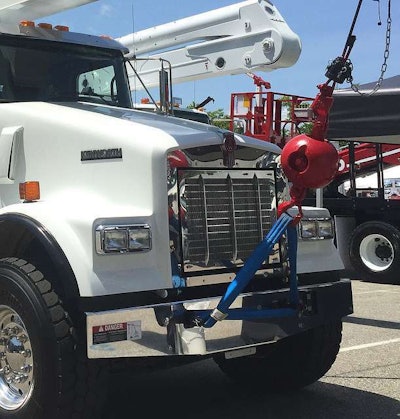 Kenworth's W900S with the Paccar PX-9 engine in a set-forward front axle configuration, a fixed grille option is now available, which Swihart says allows customers or body builders to utilize the front of the truck without impacting the ability to open the hood."