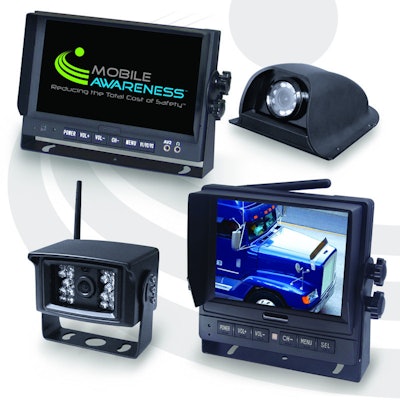 If lawsuits involving a vehicle accident are a big concern, Mobile Awareness, LLC, a provider of leading-edge transportation safety products, has expanded its line of dash cameras and digital video recording systems for commercial and recreation vehicles.
The lineup now offers a solution for every type of truck including pickups; basic 'forward view' recording; driver + forward recording; and multi-camera recording solutions.
Multiple camera types and sizes are available as are monitors as small as 3.5 inches to fit any mounting location from in-dash to console.
Recordings are easily transferable via password protected SD cards or via 4G cellular communication. All the choices allow for loop recording, which guarantees to never miss any important activity inside or outside of the vehicle.
"Large fleets, Owner Operators and RV owners, are often the target of fraudulent accident claims. These systems offer the chance for objectiveness instead of hearsay," says Nico Cottone, Vice President of Business Development.
"Whether it's placing a single camera DVR on the dash or adding a 4-Channel Recorder to our VisionStat camera system, these solutions will help reduce insurance costs for individual operators and transport fleets alike," he continues.
CONTACT: www.MobileAwareness.com; 866-653-5036