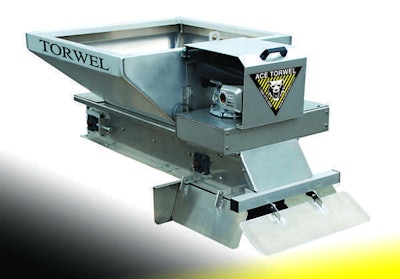 ACE Torwel's Economizer MINI pickup truck and utility vehicle spreaders are designed for universities, home owners and professionals alike.
The 1/3-yard V-box spreaders are ideal for small narrow spaces and spread sand, salt, seed, lime fertilizer and other coarse materials.
Made in the USA, these lightweight spreaders are made of 50/52 series aluminum (hopper) and 304 stainless steel (frame) construction.
A quiet, durable 5.5hp Honda gas engine with built-in overload protection handles the dispersion, and operators can easily control the flow of material with an in-the-cab control panel.
The aluminum material deflectors adjust spreading width from 4' to 24' cover small and large areas.
Each unit includes everything needed for easy installation including tie-down kit, straps and wood runners. Upgrades include chute extension for pickup truck models, and steel woven top screen.
CONTACT: www.acetorwel.com; 888-878-0898.