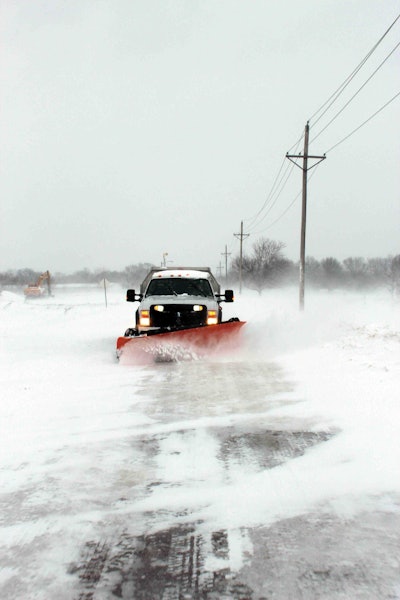 Henderson says it has developed a street-ready, one-ton, medium-duty snow plow.
The MTP Flex features dual outboard reversing cylinders, up to 9 inches of trip-edge clearance, a flexible orange polymer moldboard, dual flexing arms, adjustable torsion springs, level-lift, reinforced pivot points, electric or hydraulic cab control, quick connect/disconnect and ease of maintenance.
With its flexible moldboard, Henderson says the MTP Flex allows the drive to make adjustments on-the-fly, as weather conditions change.
The unit can operate wide open as a push plow for maintaining driveways and parking lots, or folded over slightly to operate as a traditional reversing plow.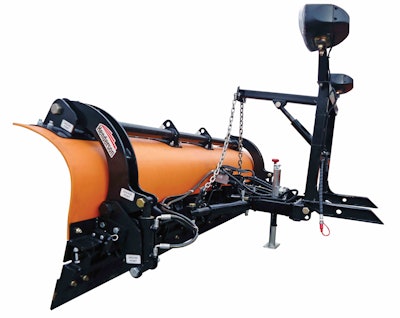 By folding the unit down further, it prevents blowing snow from entering the driver's line of vision. The unit can also be operated with one end open and the other closed (as a one-way plow) to achieve maximum cast when working the streets at higher speeds.
The MTP Flex's level-lift feature holds a level position throughout the reversing cycle, keeps the plow low and out of the operator's line of vision and holds the plow high enough to avoid digging into roadways while not in use.