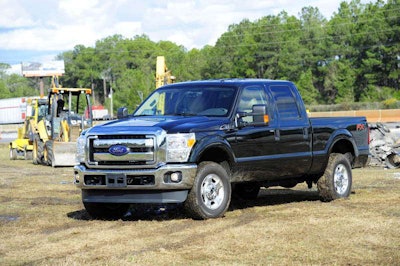 Ford's F-Series trucks may be the most popular in the world, but a gasoline powered heavy duty truck pales in popularity to its diesel counterparts.
But, with heavy duty towing jobs few and far between, more and more drivers in the marketplace are looking for a way to cut down on the $8,000 diesel option without sacrificing power.
Ford's 6.2-liter gas V8 makes 385 horsepower and 405 ft-lbs of torque, and with the optional ($390) 3.73 axles it's rated to tow the same as the 6.7L Powerstroke that makes 400hp and double the torque.
Bruce Smith, editor of our sister site, ProPickup, recently took an F-250 for a spin.
See his recap here.