Alcoa announced Wednesday at the Association for the Work Truck Industry Work Truck Show in Indianapolis the expansion of its M-Series aluminum wheels for medium-duty commercial vehicles by adding products designed for the Sprinter, Ford Transit and GM 3500/4500.
The single-piece forged aluminum construction provides a running wheel that offers a smooth ride, extends tire life and lowers operational costs at nearly half the weight of a steel wheel, according to Tim Myers, president, Alcoa Wheel and Transportation Products.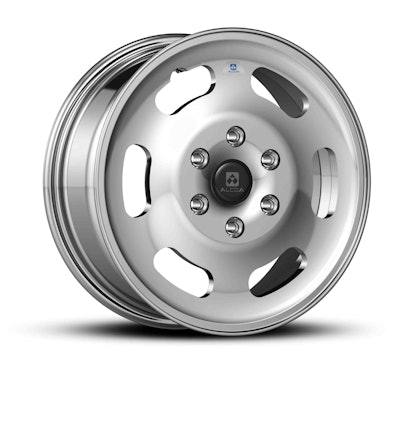 Sprinter 2500 Wheel
The 16.5" x 6" wheel weighs 21 lbs.
Ford Transit Wheel
The Transit 16.5" x 6.5" single and 16.5" x 6" dual wheel configurations are now available. The single configuration wheel (on the left) weighs 21 lbs., while the dual configuration wheel (right) comes in at 18 lbs.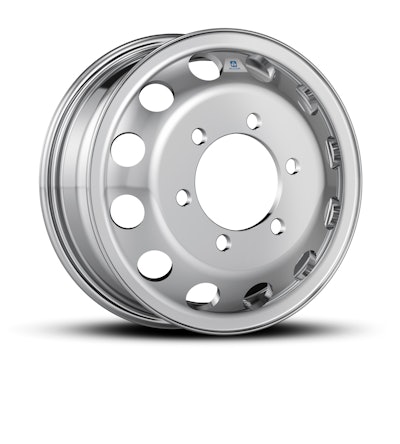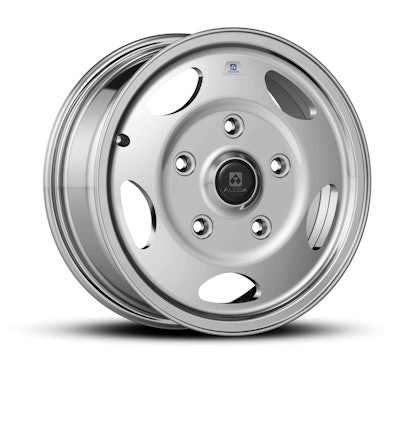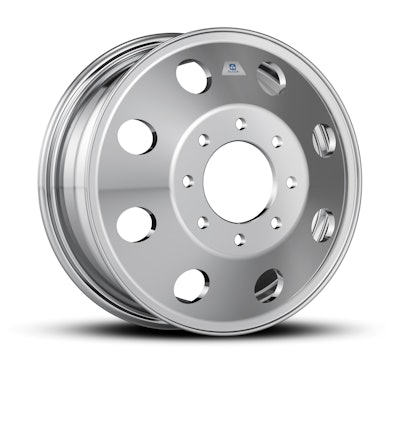 GM 3500/4500 Wheel
The 16.5" x 6" dual wheel weighs 19 lbs.