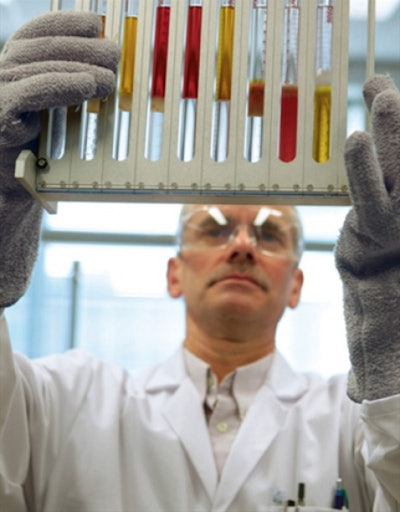 They've been several years in the making which has the American Petroleum Institute a little on edge but ultimately content with the results.
API announced that after seven years of development and testing, the long-anticipated new gas engine oil standards of ILSAC GF-6A, GF-6B and API SP had been approved and would be available for official API licensing on May 1, 2020.
"GF-6 is long overdue," said API Product Programs director Kevin Ferrick. "By the time it's introduced, we will have gone about 10 years without changing the gasoline engine oil standard. The intent was not to wait this long, but there were delays in test development that really prevented it from being introduced any sooner."
Seven new tests were developed to test the oils which have been formulated to meet more stringent performance specifications put forward by the International Lubricant Standardization Advisory Committee (ILSAC) whose members include major auto manufacturers.
The tests were created to more precisely address the demands and conditions of today's engines which includes a growing list of gasoline direct injection engines and GDI turbocharged engines running at higher cylinder pressures. API is pleased with the results.
"It's pretty much what most people expect from a new standard," Ferrick said. "It's going to provide better wear protection and better protection against oxidation. It'll provide improved fuel economy and it will provide protection against low-speed pre-ignition events. If you recall, we had something called SN Plus that covered that. The new standard includes the low-speed pre-ignition test. The goal here is to prevent that from occurring. It also includes a new test for API standards, a chain wear test. When you look at GF-6A and B and SP, it is a step up in performance."
GF-6A includes current ILSAC viscosity grades of SAE 0W-20, 5W-20, 0W-30, 5W-30 and
10W-30. GF-6B applies to 0W-16 oils only. Heavier viscosity grade oils that can't qualify for GF-6A and GF-6B, but still meet the other, non-fuel economy related requirements of the new standard will be known as SP, Ferrick said.
Three different API icons will be used to help distinguish the oils in packaging. The API starburst will be used for GF-6A; the API shield for GF-6B; and the API donut, or circle, for SP.
Those with a discerning eye may have noticed that API's nomenclature jumped ahead from the current SN standard to SP with no SO in between.
"We are not alphabetically impaired here at API," Ferrick said.
API does not want to appear as if they're endorsing any particular company, in this case, Standard Oil, the one-time giant international oil company that was forced to dissolve into smaller companies following a landmark antitrust U.S. Supreme Court ruling in 1911.
"We have a practice of not using terminology that may be used by others," Ferrick explained. "We skipped SK for the same reason. SK is a Korean oil marketing and basestock manufacturing company. In order to prevent confusion, we decided to skip it."
Though official licensing doesn't begin until May 1, 2020, it's possible that the new standards will be making their way to market before then.
"You'll probably see oils in the market saying that they meet the new standards now or very soon. Marketing companies can choose to do that," Ferrick explained. "If they've got an oil that's already qualified as meeting SP and GF-6A or GF-6B, they can actually license those products as SN and GF-5 (current standards) and they can start packaging it now. The difference is that they can't say they're licensed yet. They have to wait until May 1. And you'll probably see them say things like meets GF-6A. They can do that. They just can't claim that we've licensed them yet."
API standards are developed under API's American National Standards Institute accredited process, ensuring that the API standards are recognized not only for their technical rigor but also their third-party accreditation which facilitates acceptance by state, federal, and increasingly international regulators. API's GIS division is responsible for standards setting, certification, training, events, publications and safety programs for industry operations.
API is the only national trade association representing all facets of the natural gas and oil industry, which supports 10.3 million U.S. jobs and nearly 8 percent of the U.S. economy. API's more than 600 members include large integrated companies, as well as pipeline, exploration and production, refining, marketing, marine businesses, and service and supply firms that provide most of the nation's energy. API was formed in 1919 as a standards-setting organization. In its first 100 years, API has developed more than 700 standards to enhance operational and environmental safety, efficiency and sustainability.