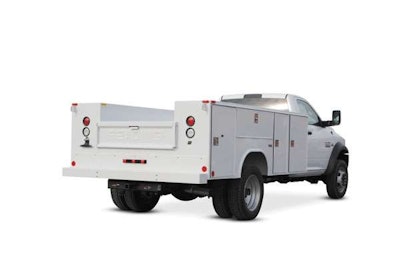 The Palfinger Group has announced a purchase agreement with Reading Truck Group to transfer its service body distribution and upfitting business at four locations in North America. Palfinger says Reading Truck Group will assume the customer commitments and specified assets at four PalFleet sites: Council Bluffs, Iowa, Indianapolis, Ind., Louisville, Ky., and Nashville, Tenn. The transaction is expected to close in March 2017.
Palfinger says Omaha Standard, LLC, will exit the service body business and continue the manufacturing and marketing of Palfinger core products, primarily including the best-in-class Palfinger brand PAL Pro Mechanics bodies, telescopic service cranes and liftgates.
The future strategic direction of PalFleet will include a strong focus on these same core products, in addition to the sales, installation and service of Palfinger articulating cranes and truck mounted forklifts through its remaining locations, the company says. With a strong commitment to these core products, Palfinger will provide a differentiating value proposition to key market segments in North America. Such a focused strategy allows for future growth of these competitive product lines, the company says. 
The service body has been part of the Palfinger product portfolio since 2008, when it was acquired as part of Omaha Standard. In the course of the restructuring measures launched in 2016, Palfinger says the decision was made to optimize the product portfolio and focus on the core business. The transaction with the Reading Truck Group will support the restructuring process.