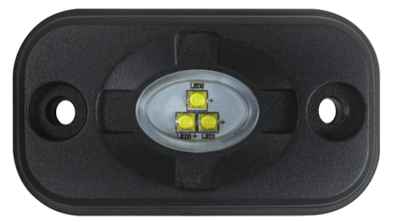 Custer Products has introduced a new, budget-friendly LED compact work light that while smaller than a wallet is rated to shine bright.
The 15-watt work light, which includes a bracket for both surface and tube mounting, contains three 5-watt high intensity LEDs that shine bright at 1,260 lumens. The 120-degree flood beam pattern allows for wide illumination.
An IP rating of 67 makes the WL15SMTM dust and water resistant and ideal for trucking, farming, marine, safety, towing and off-road applications. The light, which can operate from 12 to 24 volts, comes with a polycarbonate lens and a 3-year limited warranty.
The light measures 1-3/4 inches high, 3 inches wide and a ½-inch deep. For more information, visit custerproducts.com.