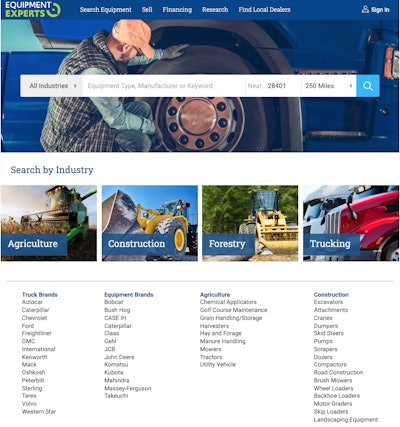 Hard Working Truck's parent company Randall-Reilly announced this week the launch of equipmentexperts.com, a pay-for-performance online marketplace for used trucking, construction and agriculture equipment.
"Equipment Experts delivers a great user experience and builds trust. Buyers gain access to the most robust equipment data on the web to make informed buying decisions and sellers get the pay-for-performance pricing they have been asking for," said Prescott Shibles, executive vice president for Randall-Reilly's Equipment Division. "It's a disruptive concept and we're excited by the reaction we've received from the market."
Equipment Experts provides buyers with the most up-to-date and comprehensive data and tools, helping them avoid frustrating hours of research on multiple websites. The resources on equipmentexperts.com include verified owner reviews, articles from Randall-Reilly's award-winning editors, equipment comparison tools, and specs.
In addition to a quicker turn on equipmentexperts.com, dealers benefit from complimentary integrations to their inventory management, DMS and CRM systems, creating a seamless, low-touch process.
"Our Dealer Advisory Board played an influential role in shaping Equipment Experts and the development of a suite of insight tools we'll be introducing in the near future," Shibles continued. "The performance-based pricing, which is truly disruptive in this space, has demonstrated to dealers that we have skin in this game."
Equipment Experts is a by-product of the data and expertise Randall-Reilly has amassed over several decades. Over time and with repeated use, it's a destination that will create a large, vibrant community of equipment experts.