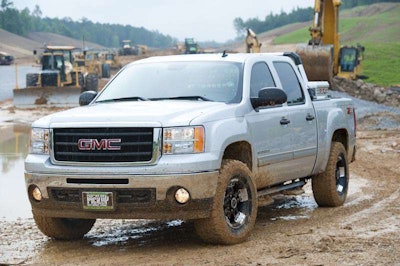 A tire industry survey reveals that nearly 7 out of 10 vehicles are riding on under inflated tires, and nearly one in five vehicles has at least one significantly under inflated tire.
That's from the Rubber Manufacturers Association, the national trade association for tire manufacturers, to remind Americans to maintain their tires, the mission of National Tire Safety Week (June 1-7). Under-inflated tires waste fuel, increase the risk of tire damage and cause premature tire wear.
Of course, as professionals who rely on trucks to make their living, HWT readers should know to keep a tire pressure gauge handy – and to use it.
But tire technology changes rapidly, and it's all more the important for commercial vehicle fleet managers to stay informed.
So rather than pass along consumer-level tips regarding the obvious, here's a round-up of recent professional-grade how-tos and tire tests from HWT and Pro Pickup.
And if all that info makes you think you don't know tires as well as you should, have look at these other results from the RMA consumer survey and you'll feel better:
5 out of 6 motorists do not properly check tire pressure
2 out of 3 motorists do not check the spare tire
Half of all motorists do not know how tell if a tire is bald