Pickup Tire Reviews: Hard Working Trucks Light Truck (LT) Tire Tests
Every hard working truck will need new tires sooner or later.
When you use a pickup truck for work, the miles rack up quickly and the tires take a beating as they are subjected to a variety of road and driving conditions.
The typical pickup tire's life in the working world is about 45,000 miles.
Mud and similar "traction" tires have a shorter life cycle, while "street/highway" tires have a longer tread life.
RELATED: CHOOSING THE RIGHT TIRES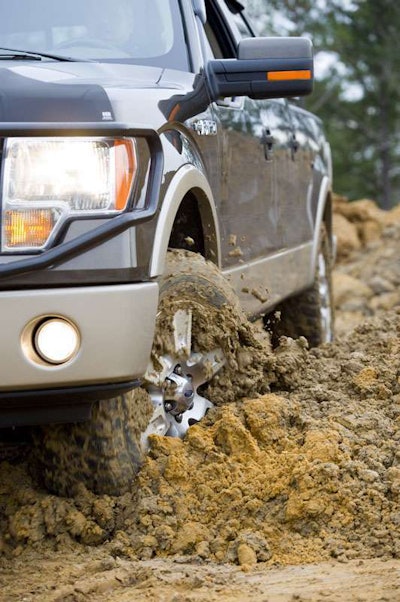 But all tires wear out.
That's why the staff of Hard Working Trucks does tire reviews; we give you our take on the newest tires (and wheels) to help make your buying decision a little easier.
If you missed our tire reviews, or are looking for new treads for you work truck, check out these tire tests: