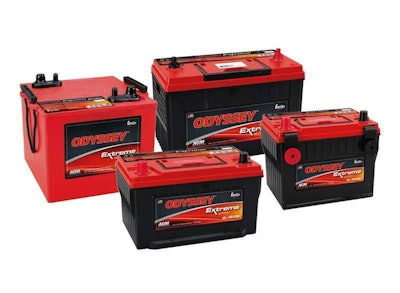 New trucking rules and regulations have placed increasingly greater demands on a truck's electrical system, and sometimes a unit's battery just can't keep up.
Jack Roberts, Equipment Editor of our sister site, CCJ, says some battery makers believe absorbed glass mat (AGM) technologies may be a solution.
While not a new technology in the field, AGM batteries have made inroads in heavy-duty vehicle applications due to their deep discharge rates, ability to withstand extreme temperatures and lower maintenance demands.
"We're seeing a growing need for a heavy-duty battery that now has much deeper discharge cycles because they do so much more than just start the engine," Dr. Joe Liedhegner, manager of customer support for Johnson Controls, told CCJ. "You're really exercising the full range of the battery and its capabilities, and fleets are starting to understand they need a battery designed to handle those applications."
For the full CCJ report on battery technology, click here.