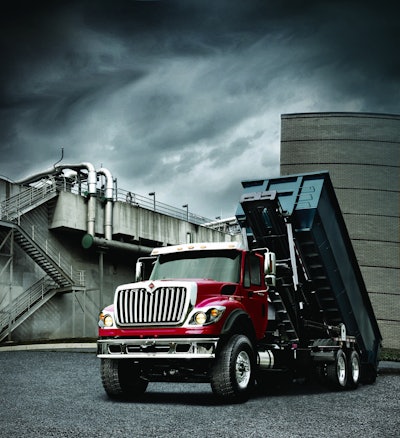 Navistar, Inc. said Tuesday it will introduce its 13-liter engine with Selective Catalytic Reduction (SCR) emissions technology in the heavy-duty International WorkStar vocational truck.
The WorkStar is the fourth heavy-duty International truck model to transition to SCR technology since December. According to our sister site, Successful Dealer, Navistar's phasing-in of SCR technology is expected to conclude next month.
For a full report on the new WorkStar, please click here.