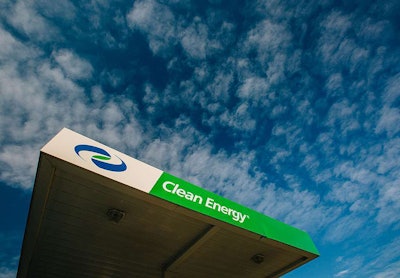 Clean Energy Fuels Corp. recently announced the opening of its newest compressed natural gas (CNG) station in Texas.
About 100 heavy-duty trucks and other CNG fueled vehicles are expected to use the station, located at the Houston Valero station on Wallisville Road, according to ngtnews.com.
"This station is key to our commitment to sustainability and the environment," says Dillion Transport President Jeff Dillon, who attended a grand opening celebration for the station.
"Our ability to utilize this station, along with Clean Energy's entire network of stations, allows us the opportunity to grow as our customers demand cleaner transportation solutions."
Ed Prichard, vice president of transportation for Silver Eagle Distributors, also applauded the latest Clean Energy station.
"We were an early adopter of natural gas and will continue to grow our use of natural gas as the fueling network expands," Prichard explains. "The stability of the lower prices and cleaner attributes make it a no-brainer to continue to make the switch and utilize Clean Energy's expanding network of stations."
The fast-fill CNG station in Houston, which is open to the public 24/7, is the 65th Clean Energy natural gas station in Texas, and one of 550 stations across the U.S. and Canada.