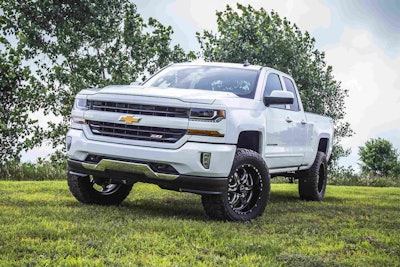 BDS Suspension is now shipping a full line of suspension systems for 2017 Chevy Silverado 1500 and 2017 GMC Sierra 1500 4×4 trucks.
Available in 2-, 4- and 6-inch lift heights, BDS Suspension offers several IFS and coilover suspension lift options to clear up to 35-inch tires.
"It's designed to improve the performance, functionality, and curb appeal of the new 2017 Chevy and GMC 1500s without sacrificing the drivability owners have come to expect," a representative with BDS said.
These kits are a continuation of the 2014-2016 GM 1500 applications and have been confirmed compatible with 2017 GM 1500 trucks.
As with all BDS lift kits, these new options come with Factory Protection Plus, BDS's exclusive No Fine Print Warranty.