Pickup trucks and ATVs are just so…ordinary.
If you really want to impress your crews and coworkers you need something more macho, more military, more like a "Growler."
That's the nickname for the military's ITV (internally transportable vehicles) and Ritchie Bros' GovPlanet division will start auctioning off these surplus vehicles in March. Ritchie Bros gave us the media's first look at one of the ITVs at its recent auction in Kissimmee.
The M1161 ITV growler is basically a stretched out jeep in a 4X4 configuration with a 2.8-liter Navistar diesel engine that puts out 132 horsepower. It measures 13.5 feet long, 5 feet wide and 6 feet high. Developed by the American Growler company in 1999 the vehicle was used by the Marines in 2009 as a utility scout and fast attack vehicle. It has two rows of seats and an open bed in the back similar to construction purposed ATVs.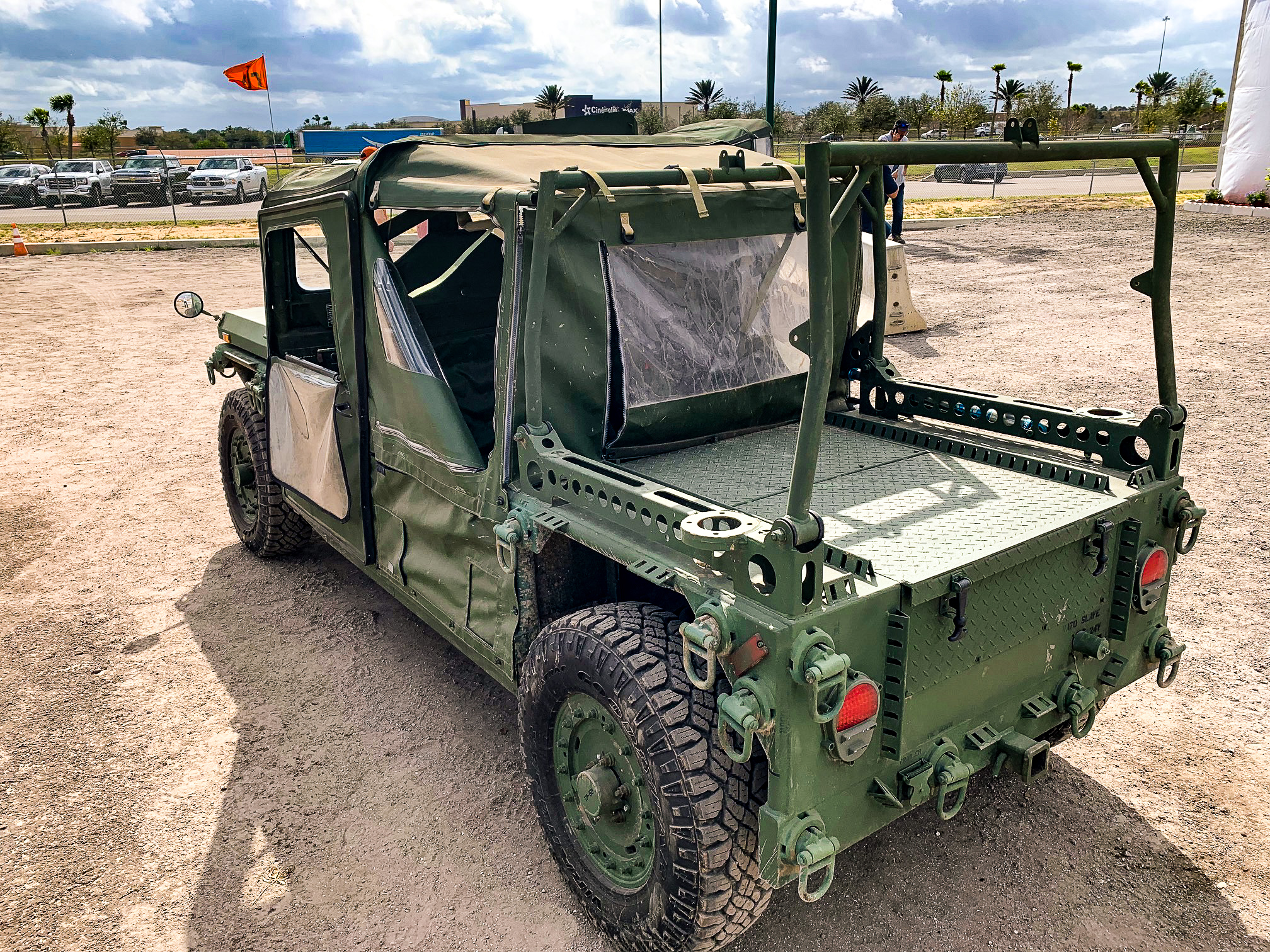 If you need more truck than that, the Ritchie Bros/GovPlanet will also be auctioning surplus MTVRs (medium tactical vehicle replacement). The MTVR, has a 7-ton hauling capacity with a Caterpillar C12 diesel engine and 410 horsepower. The big truck is 26 feet long, 8 feet wide and 11.5 feet high. (No photos just yet).
With a nearly infinite number of attachment points, and canvas covered passenger compartment and a long wheelbase, the ITV might be suitably repurposed into a jobsite vehicle. The three axle MTVR looks like it might do well as a water truck. But let your imagination guide you here. Whether or not either can be put on the road is a discussion you'll need to have with your local DOT.
For more information on auction times check GovPlanet.com/Growlers.