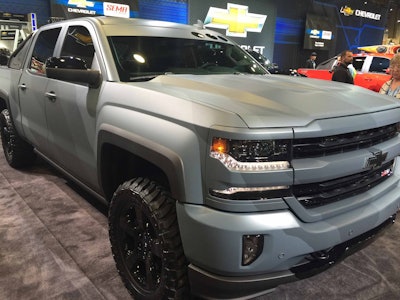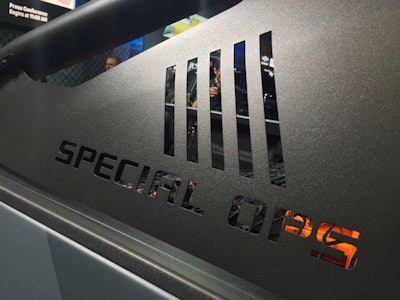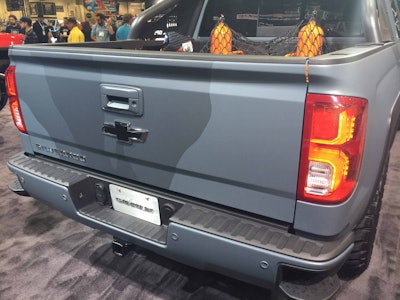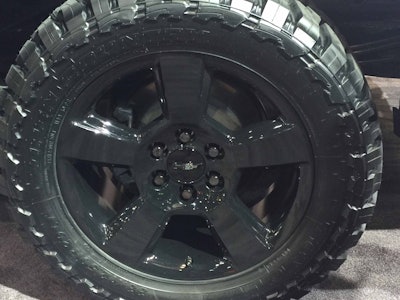 Chevrolet's 2016 Silverado will get a refreshed front-end design, an eight-speed automatic transmission and a technology boost, but General Motor's stylists and engineers took their Special Ops concept a few steps further.
Unveiled at the Specialty Equipment Market Association (SEMA) Show in Las Vegas this week, GM's latest concept is an imaginative take on a Silverado 1500 Z71 that's been transformed into a rescue vehicle for special operations forces.
Jim Campbell, GM U.S. vice president of Performance Vehicles and Motorsports, says it was important that this concept be a multipurpose vehicle capable of going anywhere and doing anything.
The matte three-tone blue exterior color, called Razzle Dazzle, was inspired by the Navy. The same color is employed on the country's warships to camoflauge a ship's speed, direction and profile.
"We created light, medium and darker shaded areas within camouflage bands flowing down the hood, body sides and tailgate," says Todd Parker, director of design, Chevrolet Accessories. "That effect gives tremendous depth to the Silverado's body, while reinforcing the nautical heritage of the unique camo design."
The pickup features a bed-mounted sport bar with LED lights, off-road tires, wheel flares, custom rocker guards, bed-mounted GearOn utility rack storage system and more. It rolls on 20-inch aluminum wheels with off-road tires.
A six-inch LED light bar strips stretch across the top of the body-color grille, which is accented with black grille inserts, while black bowtie emblems complete the appearance.
The interior features a bright Ejector Orange color used on the door pulls and glove box handle. Seats get waterproof trim and the floors have waterproof liners.
Performance-wise, a new brake package, air intake and exhaust kits from Chevrolet Performance give this pickup a little boost.