Las Vegas and the 2015 Specialty Equipment Market Association (SEMA) Show served as the launching pad for the most detailed look to-date at Honda's revamped Ridgeline pickup.
The company unveiled its entry for the Baja 1000 Tuesday, which offered plenty of design hints for the 2017 model year production truck.
"We're Honda, and we love to race," Art St. Cyr, president of Honda's Performance Development, said of the company's plans to rollout design cues in the Mexican desert.
Honda's eight year run in the mid-size pickup market ended with the 2014 model year, but the company is poised to re-enter the segment just as sales of mid-size trucks begin to climb.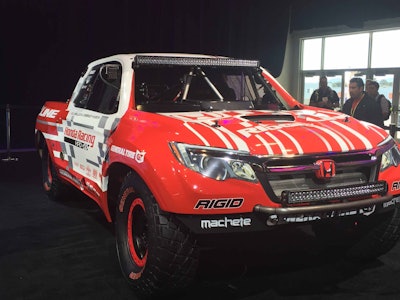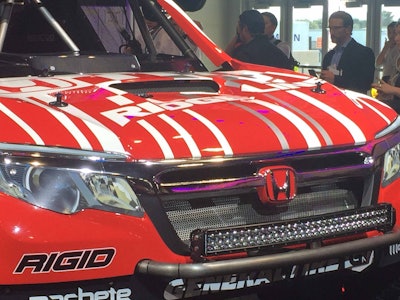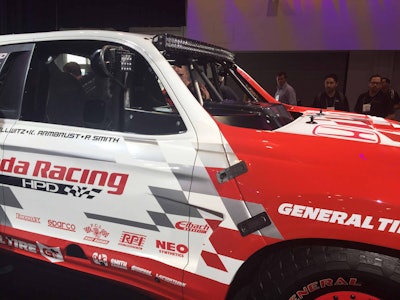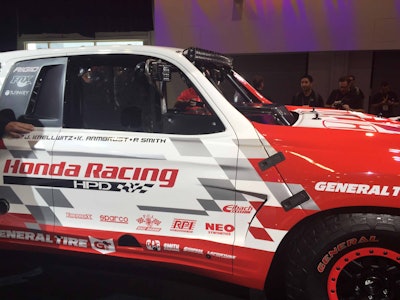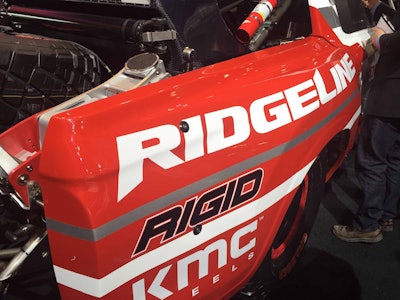 St. Cyr confirmed the 2017 Ridgeline would maintain its unibody construction, which he says was one of the features that made the original truck unique.
"Our unibody approach made the truck more comfortable on the road," he said.
Honda first gave a glipse of Ridgeline in concept sketches released in February. Pulling the sheet back Tuesday was a first step in Honda's formal re-entry into the market.
Among the Baja race truck's features most likely to find their way into production models, St. Cyr said, are its facia, side profile and hood, along with the angle of the cab slope.
The race truck gets its power from a Honda-developed 555-horsepower, 3.5-liter twin-turbo engine.
In a departure from previous Ridgeline generations, St. Cyr said more emphasis will be placed on the pickup's bed.