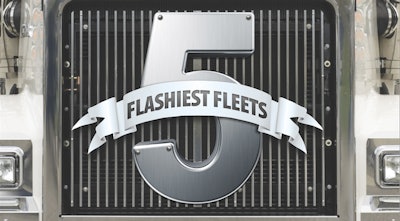 Got a cool-looking fleet of mixers? How about a few flashy commercial vans or pick ups?
If you're proud of your fleet's vehicle graphics, show them off to your peers by submitting them in CCJ's annual Five Flashiest Fleets contest, sponsored by 3M.
Our sister site, CCJ, is currently accepting nominations for the contest, which is open to fleets of all sizes operating equipment ranging from small vans and pickups to tractor-trailers.
Click here to submit your fleet into the contest, where you can upload up to three images of your truck, van, and/or trailer graphics. The deadline for submission is October 31, 2022.
The five winners will be featured and profiled online at ccjdigital.com mid-November.
Curious what you might be up against? Check out last year's winners here, and here are the 2019 winners.