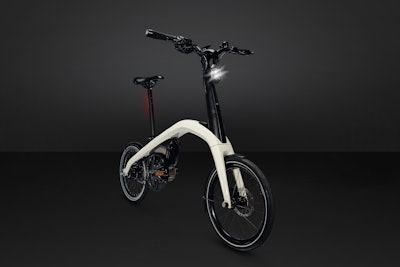 General Motors announced today that its cutting roughly 15,000 jobs and closing factories following weak car sales and a company-wide shift to focus on new mobility solutions which includes a sharp increase in electric and autonomous vehicle development.
The cuts are expected to increase cash flow by $6 billion by the end of 2020.
"The actions we are taking today continue our transformation to be highly agile, resilient and profitable, while giving us the flexibility to invest in the future," said GM Chairman and CEO Mary Barra. "We recognize the need to stay in front of changing market conditions and customer preferences to position our company for long-term success."
Contributing to the cash savings of approximately $6 billion are cost reductions of $4.5 billion and a lower capital expenditure annual run rate of almost $1.5 billion. The actions include:
Transforming product development– GM is evolving its global product development workforce and processes to drive world-class levels of engineering in advanced technologies, and to improve quality and speed to market. Resources allocated to electric and autonomous vehicle programs will double in the next two years. Additional actions include:

Increasing high-quality component sharing across the portfolio, especially those not visible and perceptible to customers.
Expanding the use of virtual tools to lower development time and costs.
Integrating its vehicle and propulsion engineering teams.
Compressing its global product development campuses.

Optimizing product portfolio – GM has recently invested in newer, more efficient vehicle architectures, especially in trucks, crossovers and SUVs. GM now intends to prioritize future vehicle investments in its next-generation battery-electric architectures. As the current vehicle portfolio is optimized, it is expected that more than 75 percent of GM's global sales volume will come from five vehicle architectures by early next decade.
Increasing capacity utilization – In the past four years, GM has refocused capital and resources to support the growth of its crossovers, SUVs and trucks, adding shifts and investing $6.6 billion in U.S. plants that have created or maintained 17,600 jobs. With changing customer preferences in the U.S. and in response to market-related volume declines in cars, future products will be allocated to fewer plants next year.Assembly plants that will be shuttered in 2019 include:

Oshawa Assembly in Oshawa, Ontario, Canada.
Detroit-Hamtramck Assembly in Detroit.
Lordstown Assembly in Warren, Ohio.

Propulsion plants that will be closed in 2019 include:

Baltimore Operations in White Marsh, Maryland.
Warren Transmission Operations in Warren, Michigan.
Six vehicles will be scrapped: Chevy Cruze, Chevy Volt and Chevy Impala, the Buick LaCrosse, Cadillac XTS sedan and Cadillac CT6 sedan.
In addition to the previously announced closure of the assembly plant in Gunsan, Korea, GM will cease the operations of two additional plants outside North America by the end of 2019.
GM's growing focus on personal mobility includes its development of connected eBikes—one folding and one compact (shown above). A contest to name the bikes ended today. The winner will receive $10,000 and nine finalists will receive $1,000 each. Winners will be announced in late January.