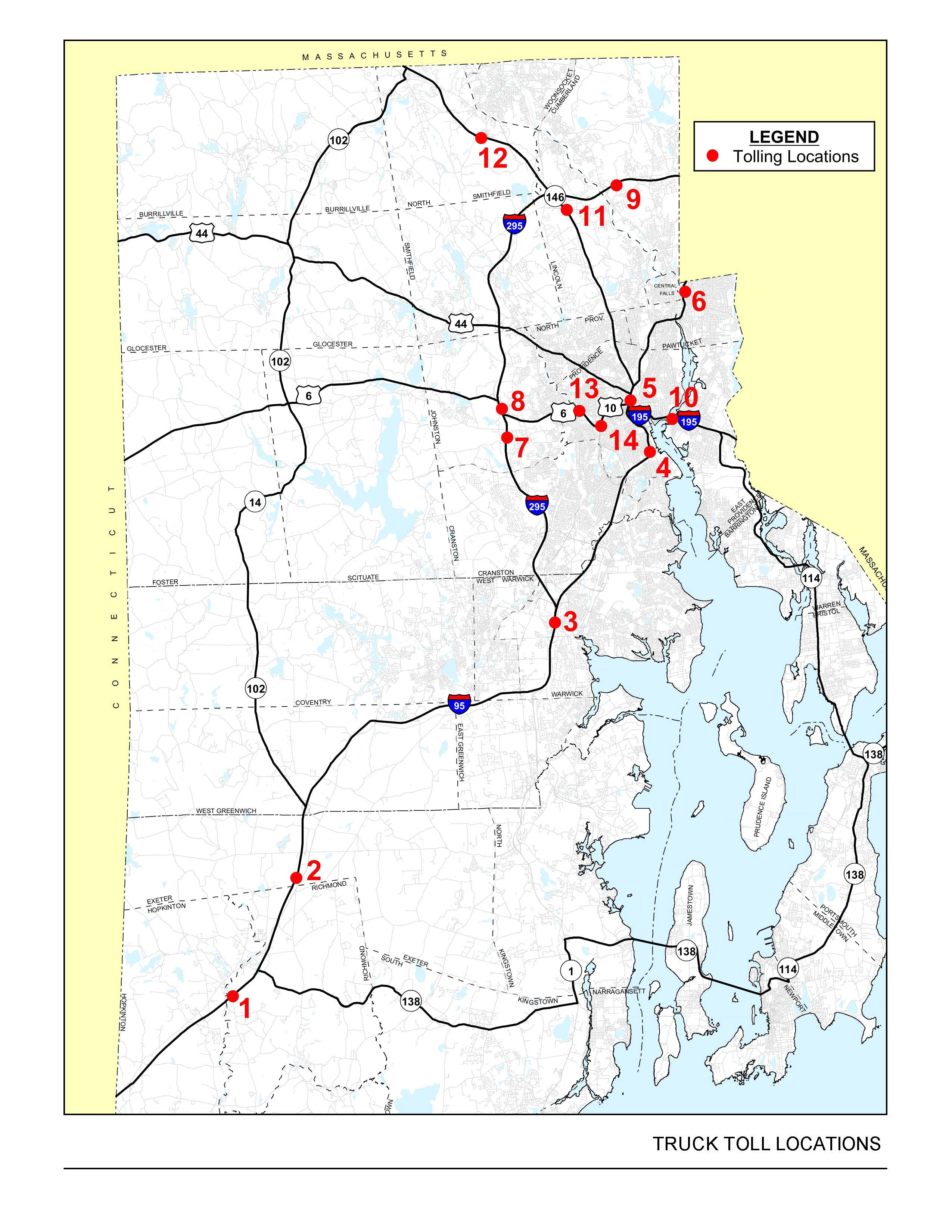 The American Trucking Associations announced Tuesday it has filed a lawsuit against the state of Rhode Island, seeking to have the state's RhodeWorks trucks-only toll plan overturned in court. Joining ATA as plaintiffs in the lawsuit are three trucking companies — Cumberland Farms Inc., M&M Transport Services Inc. and New England Motor Freight.
In its suit, ATA says the plan discriminates against interstate trucking companies and is unconstitutional, given that it "impedes the flow of interstate commerce," says ATA.
"Since RhodeWorks was first proposed, the trucking industry has been strong and united in opposition to this extortionate plan. We've warned politicians in Rhode Island that these truck-only tolls were unconstitutional and should be rolled back," said ATA President and CEO Chris Spear. "It is unfortunate that Governor Raimondo and her administration did not heed those warnings, but now we will see them in court."
The Rhodeworks plan was first proposed in 2015, and it faced stiff opposition from all corners of the trucking industry. It was enacted just a month ago, with the first two toll gallantries opening along I-95 and I-295. A total of 14 toll booths are planned, with each charging between $3.25 and $3.50 one-way. It would cost a total of $20 to travel through Rhode Island along I-95 once all the booths are completed, with a $40-a-day maximum charge. The plan received approval from the Federal Highway Administration, a branch of the U.S. DOT, in October 2016.
The tolls only apply to trucks, and not smaller vehicles. State officials say they'll drum up $1.1 billion for the state over a 10-year period.
ATA argues in its lawsuit that the RhodeWorks plan violates the Constitution's Commerce Clause by discriminating against out-of-state trucking companies and by designing the tolls in a way that does not fairly approximate use of the roads.
"This toll regime was designed to, and does in fact, impose discriminatory and disproportionate burdens on out-of-state operators and on truckers who are operating in interstate commerce. By design, the tolls fall exclusively on the types of trucks that are most likely to be engaged in the interstate transport of cargo, while exempting automobiles and the smaller vehicles that are relatively more likely to be engaged in intrastate travel," the complaint says.
The lawsuit was filed in the U.S. District Court in Rhode Island.