DAS Companies Inc., the parent company of RoadPro Family of Brands entered into a licensing agreement last year to sell Cummins-branded DAS products in retail marketplaces. Here are some of the available products.
Cellular Accessories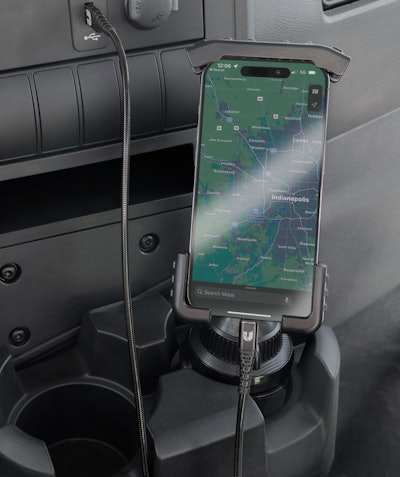 It's frustrating when your cellular cables get wrapped up with other cables in your truck or if it doesn't quite reach where you need it to. The officially licensed Cummins aux cables and cellular chargers can fix that issue for you. All Cummins aux and cellular cables are made in metal braided, steel, or flex steel to perform especially well inside a truck cab and hold up to everyday wear and tear. The charging cables come in 4-foot or 8-foot lengths while aux cords come in a variety of lengths. The Cummins aux cords and cellular cords come with a cable wrap attachment to help keep your cables tightly wrapped and organized when not in use. The cords are perfect for use in your truck or at home and are compatible with most Apple or Android devices.
To power your phone while on the road, the 24- or 32-Watt dual port car charger will provide a more powerful charge than standard chargers and give you multiple ports. If you are looking for a higher wattage, the 120W direct plug MSW Inverter will also work great for charging multiple devices safely.
Power Inverters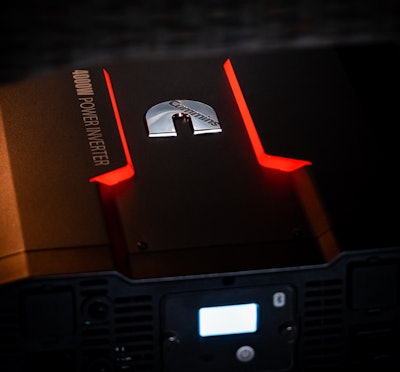 In addition to cellular cords and chargers, power inverters are now available in travel centers across the United States and Canada. The officially licensed Cummins power inverters are sold in 120W, 400W, 2000W, 3000W, 4000W, and 5000W sizes. The 120W Inverter comes in a direct plug MSW, strip-modified sine wave, and modified sin wave cup. The 400W Inverter has two AC outlets while the larger ones have four AC outlets with protective port covers, Bluetooth monitoring control, short circuit protection, temperature protection, and overload protection to safeguard the unit and connected equipment if the power or heat exceeds the standards. The Cummins Power Inverter app is available for 2000W, 3000W, 4000W, and 5000W inverters. The app can be downloaded on the Apple Store or Google Play. Look for the officially licensed Cummins-branded DAS products in travel centers across the United States and Canada or on the Cummins Amazon storefront.
Knives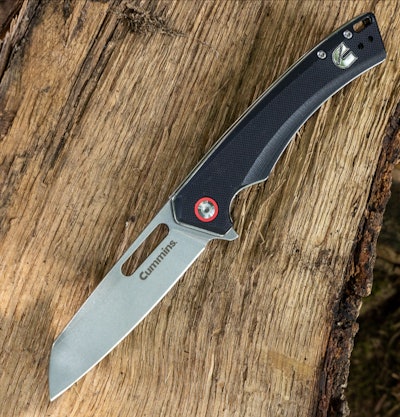 With several different options, you can be sure to nd a Cummins pocket knife that suits your needs. There are five Pro Series pocket knife options to choose from. If you are looking for a standard pocket knife, there are four great choices. All four blades vary in length but are perfect for everyday carry. The EDC knives areas follows: Tanto pocket knife, hot shot pocket knife, serrated torque pocket knife, and torque pocket knife. For all your butchering, cooking, and hacking needs the cleaver pocket knife is also available. All knives provide a fine sharp cut with a satin stone-washed finish. They will provide you with years of function and durability. All officially licensed Cummins knives can be found in travel centers or on the Cummins Amazon Storefront.
Apparel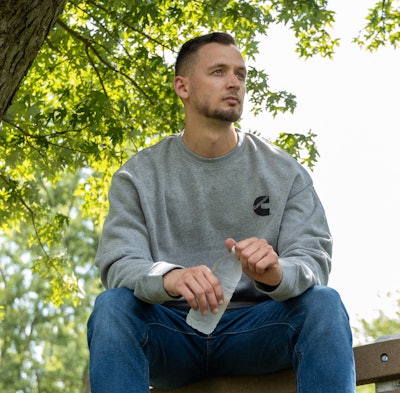 Now you have the option of wearing Cummins swag in all seasons. All apparel is available in various sizes and colors made in a cotton blend or 100% cotton. On your next trip to a travel center, look for the Cummins zip-up hoodie, long-sleeve sweatshirt, fleece pullover, long-sleeve tee, T-Shirt, pocket T-Shirt, winter knit beanie, and trucker hat. All apparel can also be found on the Cummins Amazon Storefront.