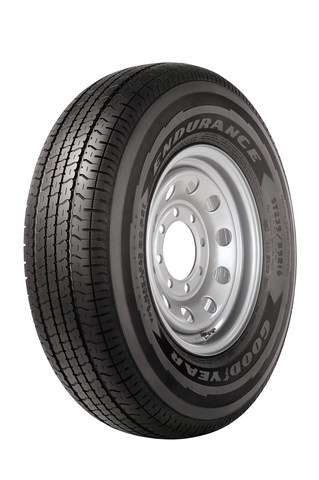 Goodyear is releasing a new tire, which the company says is the first radial special trailer tire built in the U.S. 
The Endurance trailer tire features Goodyear's Durawall Technology, which helps resist sidewall cuts and punctures and is available in Load Ranges D and E to accommodate larger trailer load capacities. The entire Endurance trailer line carries the N speed rating allowing consumers to travel at highway speeds.
In addition to introducing the new Endurance, Goodyear has unveiled a new special trailer size: ST 255/85R16 – the only tire on the market available in that size.