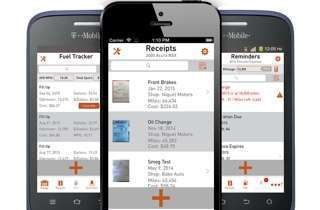 In 2014, a car enthusiast in Orange County, Calif., got a surprise phone call from the person he had just sold a vehicle to.
The buyer wanted to see documentation of the vehicle's maintenance. The seller, Zorrane Abdeali, struggled to meet the request. The missing documents cast doubt in the buyer's mind.
The experience caused Abdeali to think: "wouldn't it be cool if that information were stored within an app and could be shared?"
A software developer, Abdeali took the idea and ran with it. In early 2015 he launched AUTOsist and began sharing the app with his friends and fellow car enthusiasts.
"It was more of a consumer focused app," he says. A short while later, one of his clients wanted to use the app to manage a fleet of vehicles and suggested a few modifications.
He made the changes, and AUTOsist is now used by individuals and companies that maintain vehicles of all kinds, from airplanes to boats and semi-trucks.
Abdeali describes AUTOsist as a "Dropbox.com for the automotive world" and "a very simple solution for record keeping."
Fuel receipts, work orders, odometer readings, and documents of any type can be quickly uploaded by fleet operators and drivers through the app and securely stored in the cloud, he says. The app includes a web portal with reporting tools to track maintenance spending and access information and documents quickly from anywhere.
On Dec. 14, Abdeali contacted CCJ to announce the company recently added new features for small fleets and a new pricing structure.
One of the new features lets fleet managers assign vehicles to drivers and control permissions of what the driver can and can't do with the app. For instance, some may want to limit their drivers use of the app to taking pictures of receipts rather than allow them to enter or edit data.
Pricing for AUTOsist is an annual fee. For less than 20 trucks, the company charges a total of $49 per year. For fleets with between 20 and 50 vehicles the annual charge is from $99 to $149, he says. The app is available in the Apple App and Google Play stores.
Editor's note: This story originally appeared in HWT's sister publication, Commercial Carrier Journal and was written by CCJ Senior Editor Aaron Huff.