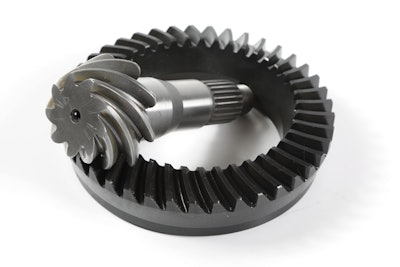 You've lifted your late model midsize GM truck, got bigger tires and it looks great, but you're not comfortable with its performance.
Enter Nitro Gear & Axle. They're now offering a 7.5-inch 4.56 rack and pinion for 2015-up Chevy Colorado and GMC Canyon that the gear heads at Nitro say will bring back the power lost after installing a lift kit and larger tires.
"It will make a substantial improvement in transmission shifting and vehicle performance," a Nitro representative said. "There is no substitute for having the proper gear ratio."
Visit nitro-gear.com for more information. While there check out their new Ford 9-inch billet custom drop-out housing and their top-selling 2007-up Toyota Tundra 4.88 Nitro Gear package kit.