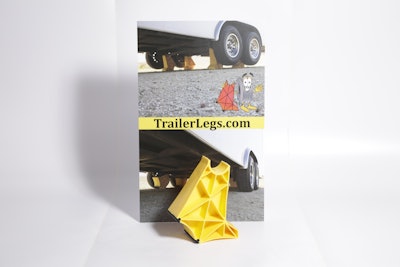 Trailers that sit unused for long periods can end up with tires that may become weakened, deformed and dangerous to use.
TrailerLegs are designed to help protect trailer tires during long periods of storage.
Depending on how the TrailerLegs have been propped against the trailer axle, the driver simply pulls the trailer forward or backs up it in reverse to elevate the trailer on top of the legs. Each axle requires two TrailerLegs which together can support up to 8,000 pounds.
Watch the video below to see how TrailerLegs are used.