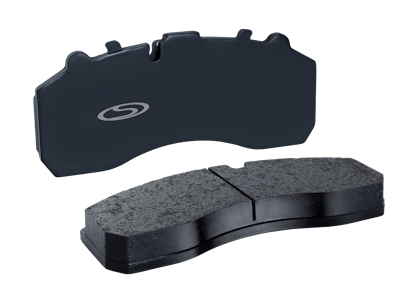 Stemco announced the release of their Lunar line of air disc brakes.
Lunar products complement Stemco's brake products including brake drums, friction components and automatic brake adjusters.
The air disc brake product line includes two conventional air disc brake pads. Lunar is a high quality aftermarket air disc pad made to fit form and function as well as or better than original equipment (OE). Lunar HP is built for extreme heavy-duty applications that demand extra performance while delivering improved stopping power.
"The Lunar line benefits from our long experience with engineered friction components," said Jim Reis, vice president/general manager for Stemco Brake Products. "These brake pads can dissipate heat rapidly, even under severe operating conditions. They last longer, preserve other brake components, including the rotor, which means vehicles in your fleet are on the road more and in the shop less, all while improving safety."
As part of Stemco's focus on Making the Roadways Safer, each part number has been rigorously tested to ensure it performs within a narrow tolerance of original equipment manufacturer (OEM) parts in accordance with ECE Regulation 90.
Compared to other braking technologies, air disc brakes more easily achieve shorter maximum stopping distances mandated in Federal Motor Vehicle Safety Standard 121 (FMVSS 121) from the National Highway Safety Administration.
Choosing air disc brakes may also allow fleet managers to shave 30 to 40 percent off the weight of brake systems while still meeting new stopping requirements.
Traditional air disc components, however, can run hot, causing premature wear. Lunar and Lunar HP brake pads are specifically formulated to meet rigorous demands without degrading due to prolonged exposure to friction and heat, which increases longevity and stopping performance.