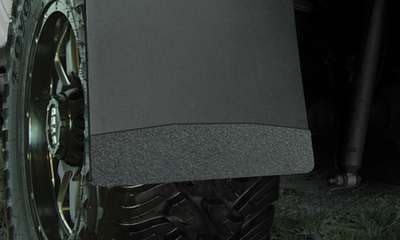 Husky now offers removable mud flaps for all popular truck models.
The flaps, available in 12 or 14 inch widths, come with 14-gauge anchor weights and antispray micro-grooves which are designed to capture and direct water and mud back to the road.
Anchor weights are available in textured matte black or mirrored finish. The pitch of the flaps can be adjusted.