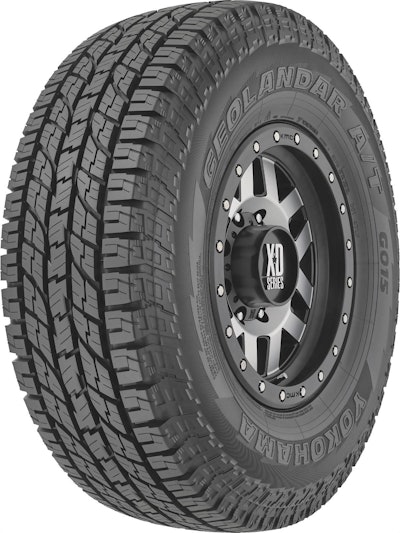 Yokohama Tire Corporation launched Tuesday the newest addition to its GEOLANDAR line – the A/T G015 for full size pickups and SUVs.
Available April 1, the G015 meets the Rubber Manufacturers Association's severe snow service criterion and is stamped with the mountain/snowflake symbol.
Andrew Briggs, senior director of tire business planning, product planning and sales operations, says other benefits of the GEOLANDAR A/T G015 include all-season traction; updated size line-up covering 96 percent of the market for today's pick-ups and SUVs; and limited treadwear warranties: 60,000 miles for P/E-metric and 50,000 miles for LT-metric sizes.