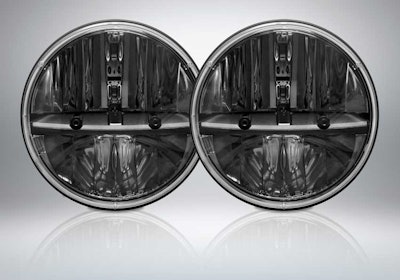 LED headlights provide a brighter, crisper and whiter light output, closer to the color temperature of daylight, dramatically improving light projection distance and overall visibility when driving at night.
Truck-Lite® Headlight Kits by Rigid Industries are an excellent option for light, medium and heavy-duty trucks, off-road vehicles, classic cars, motorcycles and more.
They are available in both 7″ Round and 5″x7″ Rectangular styles with plug-in adapters for PWM, H13, H4 OEM replacement.
Metalized reflector optics provide a lighting experience that is smooth and clean across the driving surface.
The solid state, bulb-free design allows for durable, dependable LED headlights that are impervious to damage from shock and vibration.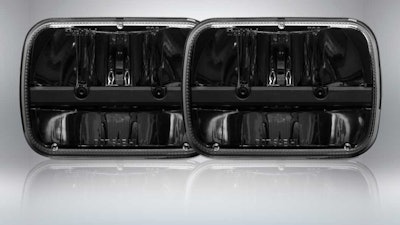 The 7" Round LED headlight with heated lens provides a steady, complete surface melting of snow and ice, and Rigid's design automatically activates when temperatures drop under 50 F.
CONTACT: RIGID LED LIGHTING; 855-760-5337