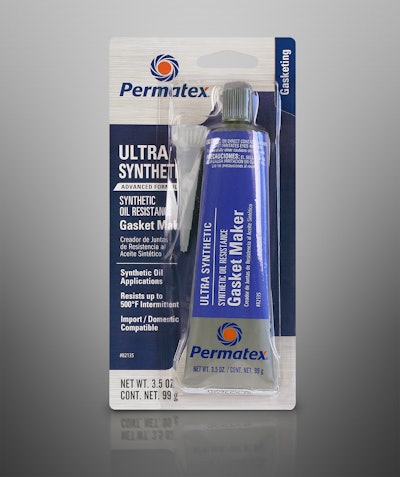 Permatex has introduced a new advanced formula RTV that is specially designed for use on vehicles with synthetic motor oils and is temperature resistant up to 500 degree.
Permatex Ultra Synthetic RTV Gasket Maker is formulated to resist the aggressive chemical properties used in today's synthetic oils and prevent leak paths commonly associated with synthetic oil applications.
This Synthetic RTV Gasket Maker can be used as either a formed-in-place gasket maker or sealant and is highly recommended for close tolerances and high performance parts.
Applications include oil pans, valve covers, oil pumps, timing gear covers, intake manifold end seals, and more.