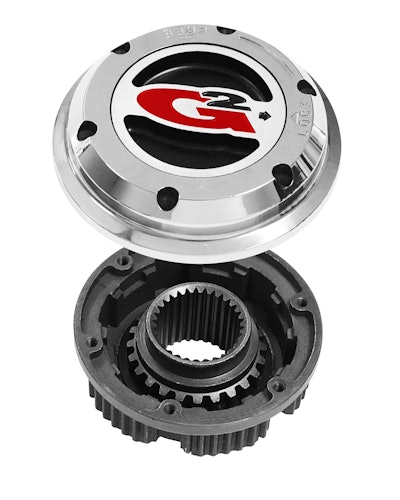 G2 hubs a direct upgrade for factory locking models
Factory hubs are the recipient of all the engine power through the front differential, and under certain conditions, or after years of use, they fail.
When that happens G2 Axle & Gear locking hubs, which are a durable, high-quality design intended as a direct replacement for factory hubs.
Durable all-metal construction ensures that the G2 hubs can handle the punishment of off road use and remain operational in the roughest of environments.
The hub body is formed from nodular iron and the lock ring is heat treated to ensure that the hubs stay engaged once they are turned to the lock position. The cap is made from anodized aluminum to prevent corrosion, even in wet environments.
Current applications include Dana 44 and Dana 60 axles found under many popular Ford, Chevy, Dodge, and Jeep vehicles.
As with all G2 products, these new hubs were designed to survive under even the most demanding conditions. G2 is so confident in the strength of their hubs that all applications come with a lifetime warranty.