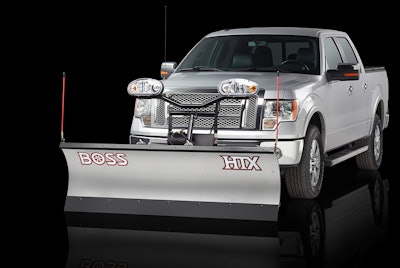 Designed for durability and reliability, BOSS Snowplow introduces a new series of HTX Straight-Blade Plows for half-ton and light-duty trucks, SUVs and Jeeps.
Available in mild steel, super slick poly or stainless steel finishes, the HTX Straight-Blade Plows come in 7' or 7'6" widths.
Built-in mounting locations for plow shoes and snow deflectors make rigging for options easier and quicker.
Standard features include BOSS' SmartTouch2 Control System and a high-performance, fully enclosed hydraulic system.
Visit the BOSS Snowplow product page to learn more.