Warn Industries WL Series LED spot and flood lights designed for tough situations that challenge drivers and equipment operators
Warn Industries optically- advanced, energy-saving WL Series LED Spot and Flood Lights give off-roaders, equipment operators, and vehicle drivers an edge at night, when unseen obstacles can challenge safety.
Featuring cutting edge optical design, these WL Series LED Lights use Refractec optics to extract the maximum amount of light from the latest generation Cree LEDs.
The new 50,000+ hour Warn LED Lights come in light pods and light bars. The 4-inch Light Pods are available as spot or flood beam patterns.
The Light Bars come in 4-inch, 6-inch, 10-inch and 20-inch lengths, as either spot or flood beam patterns.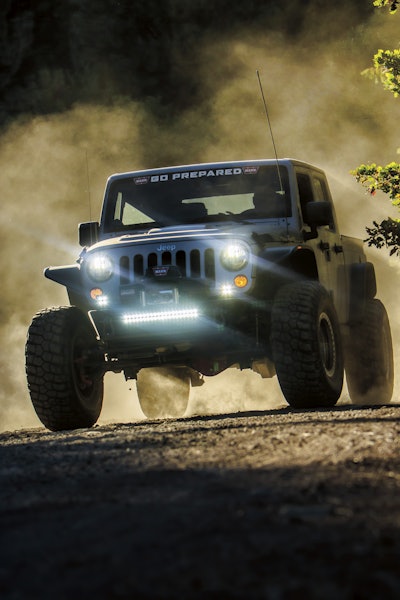 Warn's LED Lights feature a double-tough die-cast aluminum housing, and UV/scratch resistant polycarbonate lenses. Heat sink thermal management comes through an advanced housing design, with an efficient venting construction that doubles as a more rugged look.
Reliability is further boosted by an IP68 certified waterproof rating. All necessary mounting hardware and harnesses are included.
Warn WL Series LED Lights are proudly designed, engineered and assembled in the U.S.A.