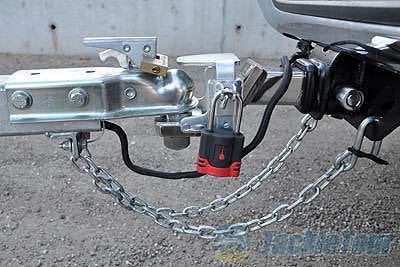 Made in the USA, the Coupler Protect by DuraSafe is a universal-fit trailer locking device that prevents the coupler from accidentally releasing from the tow ball during travel.
Trailer disconnect accidents happen without warning and are extremely dangerous. They occur for numberous reasons and are frightening to witness and experience.
The Coupler Protect's unique design keeps the trailer connected even when a mishap happens.
The Coupler Protect also doubles as a step for easy truck bed access and can be used as a security device when a lock is used in place of the included locking pin.
For more information about these and other DuraSafe products, please visit www.durasafelocks.com or call 1-866-544-5615 (US).