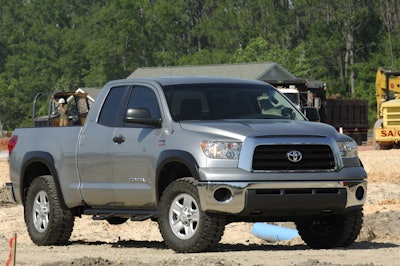 Bully Dog engineers have been putting in the late night hours filling the consumer's requests for more applications.
The 2014 Tacoma and Tundra have been at the top of our list and the Bully Dog crew is excited to check another one off the list by adding a custom tuning program for 2007-2014 Tundra 5.7Ls and 2005-2015 Tacoma 4.0Ls.
The tuning that comes with the GT Platinum Gas offers an increase in power, fuel economy, and performance all while offering a host of monitoring capabilities.
With features like vehicle monitoring and diagnostic tools to make sure your Toyota is performing at its peak, this is a must have device.
2014 Toyota Tundra 5.7L dyno results: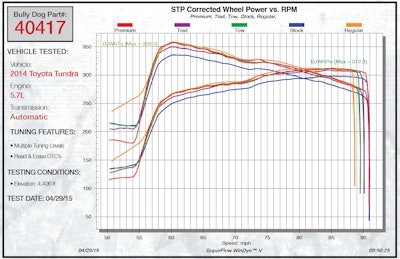 Tow Tune Gains: +13HP / +22ft-lbs Torque
Trail Tune Gains: +10HP / +14ft-lbs Torque
Regular Tune Gains: +13HP / +22ft-lbs Torque
Premium Tune Gains: +13HP / +21ft-lbs Torque