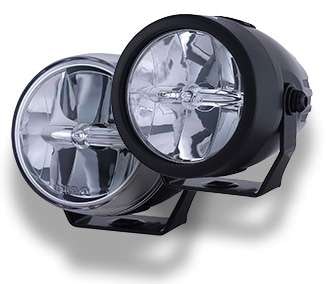 These new LP270 LED lights from PIAA utilize two high-output LED's with Reflector Facing Technology to provide unmatched beam control and light output.
Made from a durable aluminum housing with poly-carbonate lens, the LP270 light is 10g vibration-rated and  SAE compliant in both fog and driving beams.
PIAA's round light's 2 3/4-inch size makes them ideal for a wide variety of mounting options and uses, from pickups to heavy equipment.