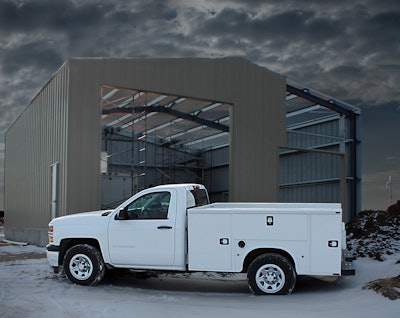 The new EC-Series of steel service bodies from Knapheide are specifically designed and tailored for the new GM midsize (Colorado/Canyon) and 1/2-ton (Silverado/Sierra) pickups with bed-delete options.
By optimizing the design and materials incorporated in the EC-Series bodies, customers can maximize the utility and capacity of these new products while also benefiting from the organization and security of a Knapheide Service Body.
"As OEMs continue to launch new, innovative, and efficient vehicles into the work truck market, Knapheide will continue to develop and offer products allowing end users to maximize the utility and functionality of these new offerings," said Bo Knapheide, Senior Vice President.
For more information on The Knapheide service bodies, please visit www.knapheide.com.