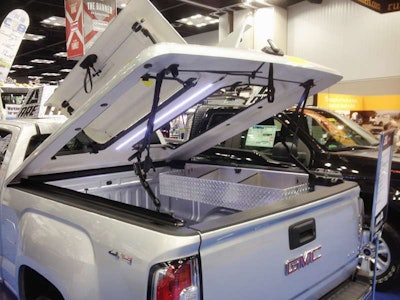 Walking the 2015 The Work Truck Show we spotted this cool tonneau cover at the A.R.E. booth: the 3DL Series.
A.R.E. is expanding its extensive pickup tonneau cover line with the new 3DL Series.
This tonneau cover exemplifies another innovative design from A.R.E. that makes loading and unloading easier.
The 3DL Series turns the bed of the truck into an organized and readily accessible tool container that keeps dust and other elements out.
[youtube PoLgZjANLLQ#t=17 nolink]