Geolandar GO55 great OEM replacement tire option with 65,000-mile tread wear warranty
Yokohama Tire Corporation's GEOLANDAR line – known for toughing out off-road races and providing outstanding on-road handling, has added a new tire to its lineup: the GEOLANDAR G055™ crossover all-season tire.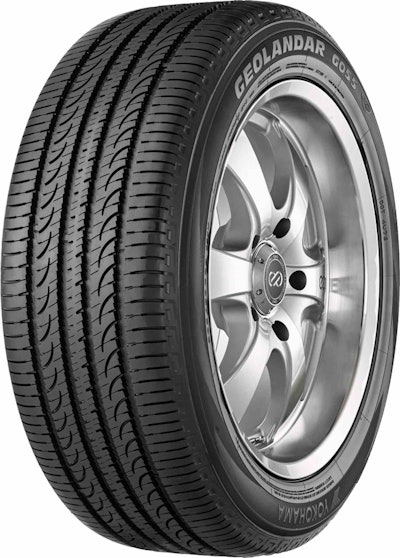 The tire, now on sale in the U.S. and Canada, is initially available in 19 sizes, from 16 to 20 inches and in H- and V-speed ratings.
"The crossover tire market is a fast-growing segment, and the G055 is a perfect fit because it's engineered specifically for those vehicles, as well as for a wide range of weather conditions," said Fred Koplin, YTC, senior director, marketing. "
Koplin said the GEOLANDAR G055 features all-season performance and extended treadlife, which can be credited to Yokohama's advanced orange oil technology. "The G055 provides more performance and comfort for consumers, and is a welcomed addition to our popular GEOLANDAR line."
Benefits of the GEOLANDAR G055 include:
A 65,000-mile limited treadwear warranty.
Superior traction in wet and wintry conditions: transition grooves with notch sipes work together to create biting edges while maintaining tread block rigidity for improved mileage and handling.
Confident wet handling: circumferential zigzag grooves resist hydroplaning by channeling water away from the tread and provide aggressive edges even as the tread wears.
Road noise minimized: an integrated shoulder and full nylon cover improves stability while resisting irregular wear.